Snow White Custom Mickey Ears – Poison Apple
Are you a fan of Snow White or planning to visit Disney world any time soon? If so you'll want to have your own set of custom Mickey ears to wear as you visit the attractions and meet your favourite Disney Characters.
These DIY Snow White Mickey Ears are super cute and super easy to make with or for the kids. They are great for adults too! Disney is for everyone right!
So, if you're wanting to make your own Mickey mouse ears then look no further, this is a great tutorial for you! You can download the free template to help make these Snow White Mickey ears with ease! Enjoy.
I am an Amazon Associate, I can earn from qualifying purchases.
Making Your Own DIY Mickey Ears
When my daughter and I visited Disneyland Paris a few years ago, we wore our own DIY Mickey ears. They looked awesome and I could not believe how many people stopped to tell us how much they loved our ears! Even crazier, people asked which Disney store to buy them from. It was great to be able to say they were homemade!
It really does not matter whether you purchase Disney Mickey Mouse ears from the Disney store or if you make your own Disney Mickey mouse ears but I love to be unique and have something different to everyone else! It's all part of the fun and you can even get the kids involved to help make their own set of DIY Mickey ears as a way to prepare for your Disneyland adventure.
Supplies Needed For These Snow White Themed Disney Mickey Ears
Here are the things you will need to make your Mickey Ears headband
White & red glitter foam sheets
Scissors
Hot Glue and Glue Gun
Marker or Pen
Red Sewing Trim
Red Headband
How To Make Mickey Ears Snow White Style
Download and print out the snow white poison apple Mickey ears template.
Cut the template out and trace onto the foam.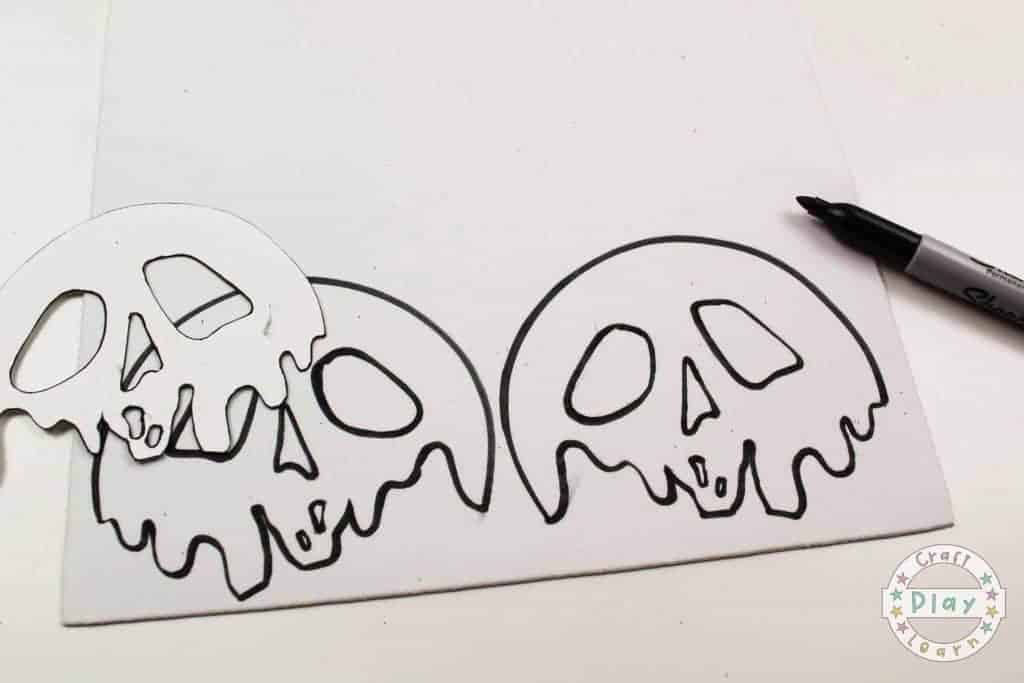 Cut the foam pieces out and set aside.
You will need 3 pieces of the red foam for each Mickey mouse ear.
Glue the 3 pieces of foam together with the glitter facing the front.
Glue the white poison apple on top of the red foam. Set aside.
Start assembling the bow.
Pull the pieces of the bow together. Now add a bit of glue to secure in place. See photo below for example.
Repeat this with the second piece.
Place the bow on the bottom piece of it and then wrap a small strip around the middle and secure with glue.
Glue a border around the Mickey ears with red sewing trim.
Glue the Mickey mouse ears onto the headband.
Glue the bow in the centre of the headband.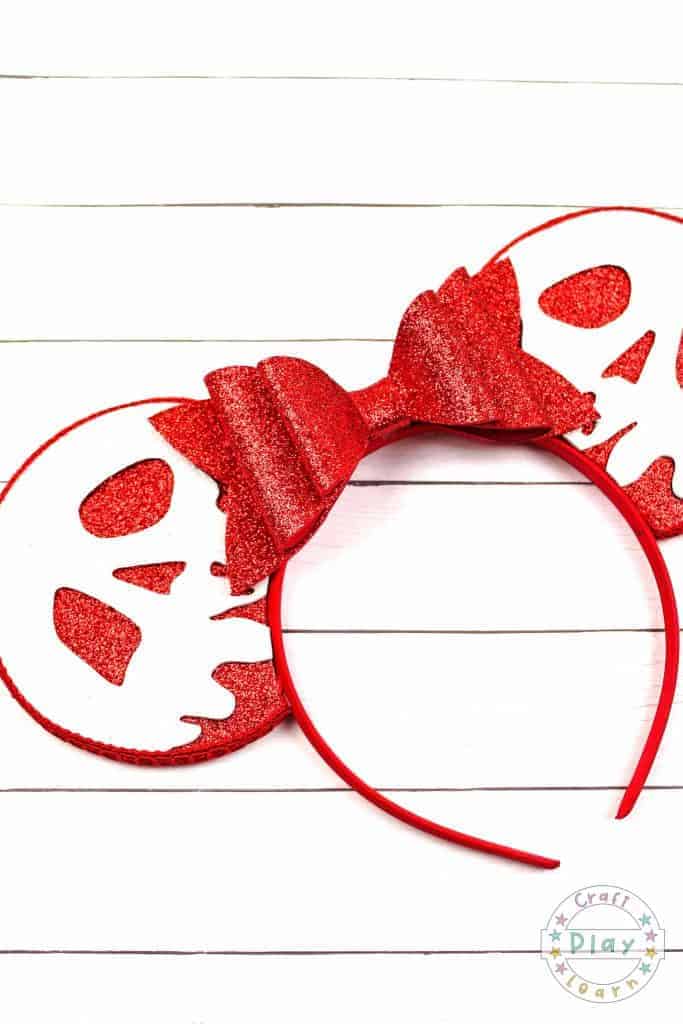 Your Snow White Custom Mickey Ears are ready to be worn!
These look absolutely fantastic and I know they will be a big hit. It's an easy craft and anyone can wear these cute Snow White Ears.
Download Your Snow White Mickey Ears Template Here!
Please pin this fantastic Mickey Ears Craft Idea. It's super fun and pinning allows me to share more fantastic ideas.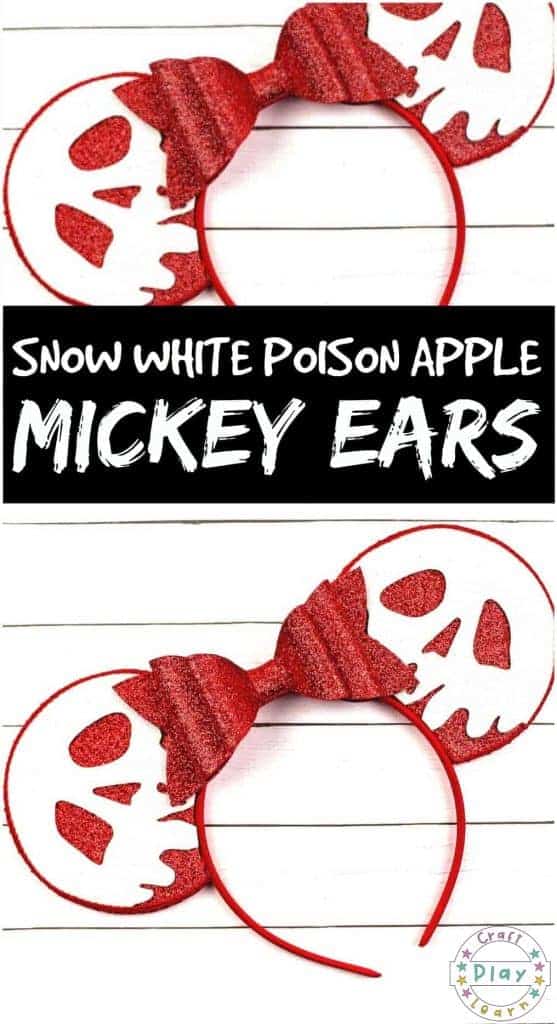 About Angela Milnes
Angela Milnes is a Qualified Early Years Teacher who specialised in Preschool and Kindergarten teaching. She has a wealth of experience teaching young children and is passionate about kids crafts, preschool music and reading with kids. Don't forget to follow our fun crafts and creative ideas over on Facebook.