DIY Maleficent Craft With Free Disney Template
Maleficent is an interesting character when it comes to Disney Villains. As a child I grew up knowing her from the movie Sleeping Beauty, however since Maleficent 1 and 2 came out, I now know quite a bit more about this Disney character.
Today we have a super easy and fun Maleficent Disney craft. It's made from paper and doesn't have too many materials. You can also download the free Maleficent printable PDF to help make this craft super easy.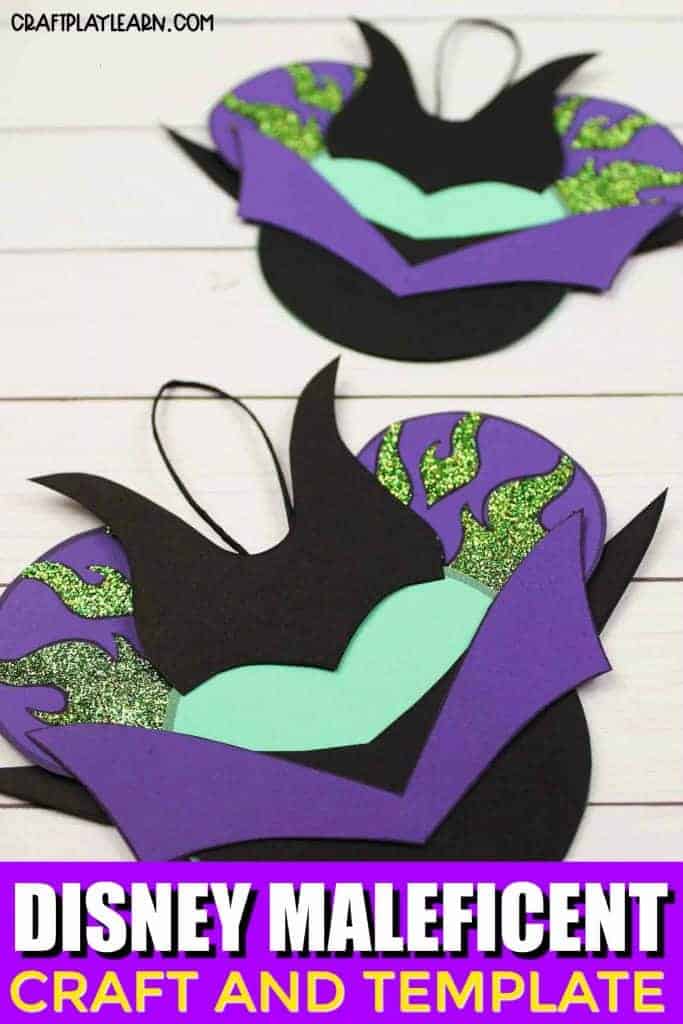 I am an Amazon Associate, I can earn from qualifying purchases.
How To Pronounce Maleficent
Well, I wasn't sure how to pronounce the word Maleficent correctly but after talking to a few Disney loving friends we agreed the correct pronunciation sounds like this (MAL – that rhymes with Pal) (Ef – for F) E sounds like E and the cent as in the money cent.
So it sounds like MAL-EF-E-CENT …. Just in case you wanted to know! Now onto this fun Maleficent craft. Be sure to check out the sister sleeping beauty craft.
What You Need To Make This Maleficent Craft
How To Make This Maleficent Disney Ornament
Download and print out the Maleficent Mickey Head ornament template.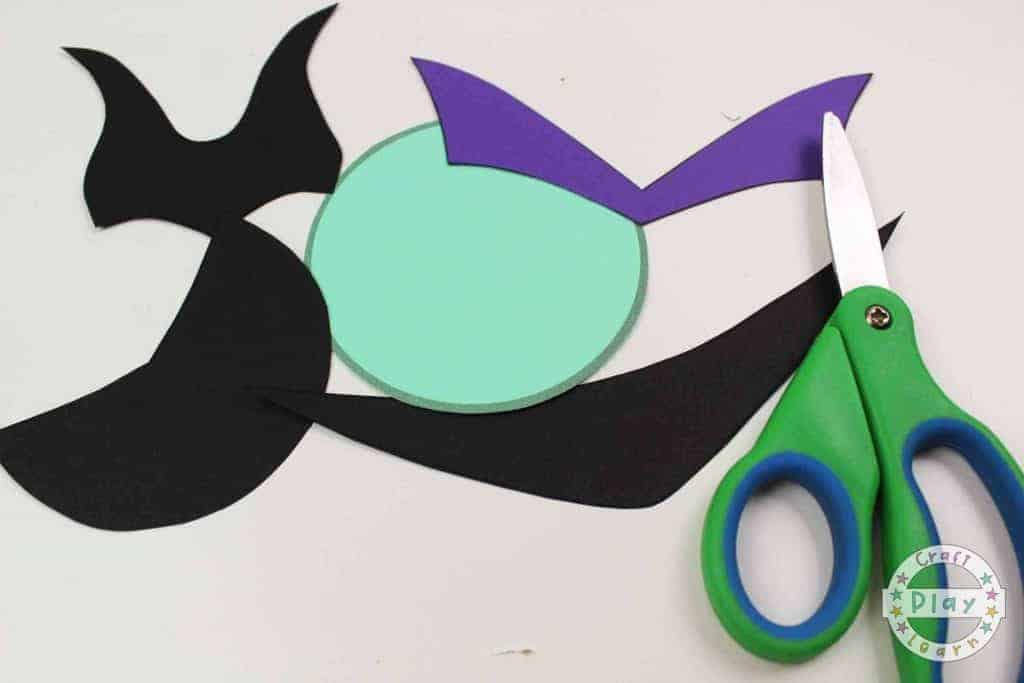 Cut out and set aside.
Add white school glue to the flames on the ears Sprinkle on glitter and shake off the excess.
Allow the glue to dry completely.
Glue the pieces together with a glue stick. Use the photos as a guide.
Flip over the ornament and add a bit of white school glue to the back.
Loop a piece of string or ribbon and glue in place. Allow the glue to dry completely.
You could also laminate this ornament for longer keep!
Download Your Free Maleficent Template Here
If you love these fantastic DIY Disney craft ideas, you may enjoy the following:
Busy now? Don't forget to pin this fantastic Mickey Ears Maleficent craft idea. Pinning supports my blog and allows me to share more fantastic content.
About Angela Milnes
Angela Milnes is a Qualified Early Years Teacher who specialised in Preschool and Kindergarten teaching. She has a wealth of experience teaching young children and is passionate about kids crafts, preschool music and reading with kids. Don't forget to follow our fun crafts and creative ideas over on Facebook.