Sleeping Beauty Mickey Ears Paper Craft
We love the story of Sleeping Beauty and today on Craft Play Learn, I am sharing this super cute Sleeping Beauty paper craft. If you're little one is a fan of Aurora, then he or she will love this Sleeping Beauty Christmas Ornament Idea.
In fact it doesn't have to be for just Christmas, you could make this Disney themed paper craft all year around. Whether it's a Sleeping Beauty party or simply a fun boredom buster craft for a rainy day, this super easy craft and sleeping beauty printable template is sure to go down well as a fun activity for the kids, or the Disney loving adults!
I am an Amazon Associate, I can earn from qualifying purchases.
Don't forget to check out all our Disney Mickey Ears ideas. We have plenty here on the blog!
Supplies Needed For This Sleeping Beauty Mickey Ears Craft
How To Make This Sleeping Beauty Mickey Ears Paper Craft?
Download and print out your Sleeping Beauty template.
Cut out and set aside.
Glue the pieces together with a glue stick using the photos as a guide.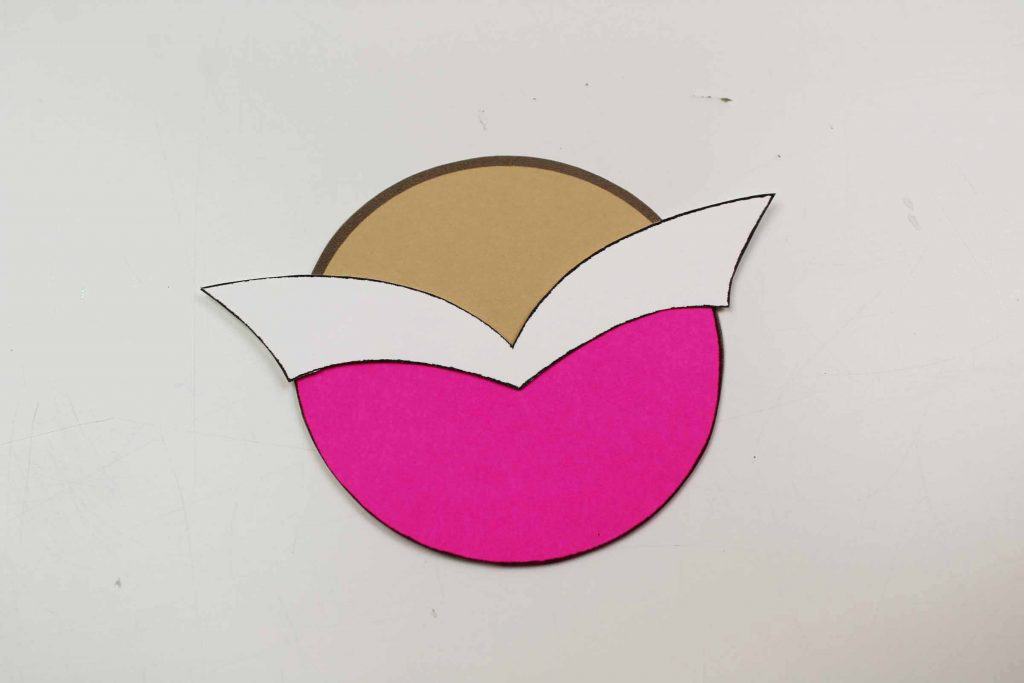 Add white school glue to the dress and crown.
Sprinkle on glitter and shake off the excess.
Allow the glue to dry completely.
Flip over the ornament and add a bit of white school glue to the back.
Loop a piece of string or ribbon and glue in place. Allow the glue to dry completely.
You can now hang this fantastic Sleeping beauty ornament on the tree or laminate it so it lasts a little longer before use.
Download Your Free Sleeping Beauty Template Here!
You may also enjoy the following Mickey Disney Ear Crafts:
We also have a fantastic template available to create the Mickey Ears Maleficent paper ornament. Check it out! This would be great for Disney Descendent fans and can go lovely with this super easy sleeping beauty craft idea. We also have Cinderella craft and Belle Craft templates available.
Now please don't forget to pin this fantastic Sleeping Beauty paper Mickey ears decoration. Pinning supports my blog and allows me to share more fantastic craft ideas.
About Angela Milnes
Angela Milnes is a Qualified Early Years Teacher who specialised in Preschool and Kindergarten teaching. She has a wealth of experience teaching young children and is passionate about kids crafts, preschool music and reading with kids. Don't forget to follow our fun crafts and creative ideas over on Facebook.