Kids love dressing up as their favorite movie characters. However, buying costumes for each character that they love for the week can get rather expensive. These DIY Maleficent Mickey Ears are a cheaper solution for turning your kiddo into Maleficent for a day.
I am an Amazon Associate, I can earn from qualifying purchases.
Because we know kids like to change up who they are from hour to hour and day to day, here are some other fun Mickey Ears you can make:
Supplies Needed for Maleficent Mickey Ears
DIY Maleficent Mickey Ears Tutorial
Download and print out the Maleficent Mickey ears template. Cut the template out and trace it onto the foam.
Cut the foam pieces out and set aside.
You will need 3 pieces of the black and purple foam for each horn and ear.
Glue the 3 pieces of foam together with the glitter facing the front. Glue the green flames on top of the purple foam. Set aside.
Start assembling the bow. Put the pieces of the bow together and add a bit of glue to secure in place.
See photo for example. Repeat this with the second piece.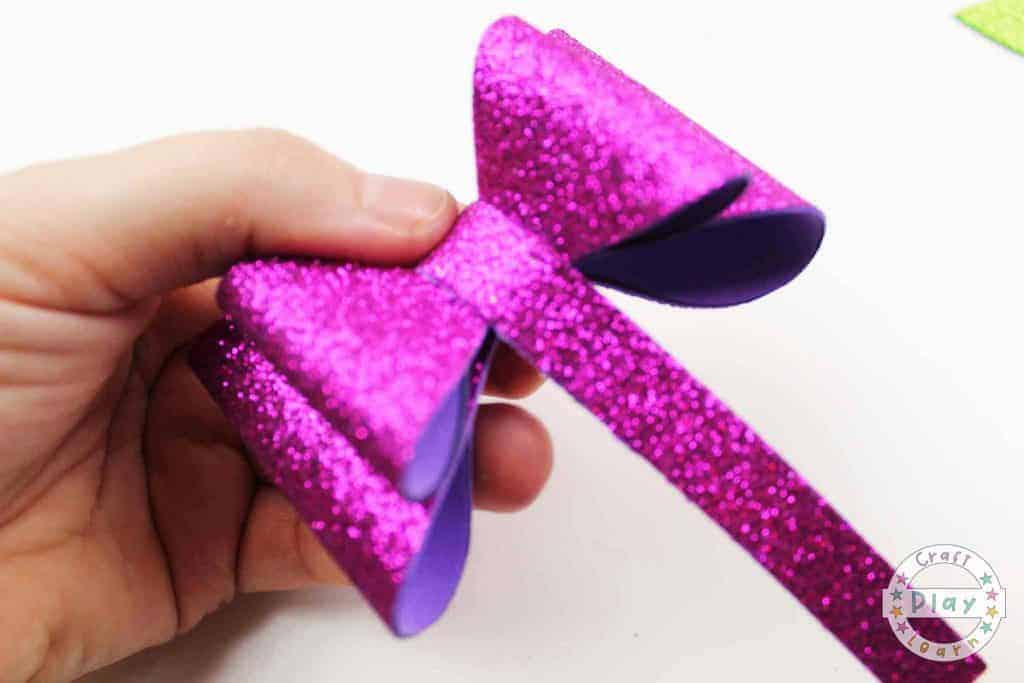 Place the bow on the bottom piece of it and then wrap a small strip around the middle and secure with glue.
Glue a border around the horns and ears with black sewing trim.
Glue the ears onto the headband.
Once those are glued on, you will want to glue the horns onto the headband.
Glue the bow in the center.
Your malificent ears are ready to be worn!
Download Your Maleficent Mickey Ears Template Here!
Please pin this fantastic Custom Mickey Ears DIY Tutorial. Pinning supports my blog and allows me to share more fantastic ideas.
About Angela Milnes
Angela Milnes is a Qualified Early Years Teacher who specialised in Preschool and Kindergarten teaching. She has a wealth of experience teaching young children and is passionate about kids crafts, preschool music and reading with kids. Don't forget to follow our fun crafts and creative ideas over on Facebook.