Tis the season to be jolly! Nothing puts you in the Christmas spirit more than Disney. This super adorable Disney Disney Cinderella Ornament is the perfect craft to do with the kiddos.
I am an Amazon Associate, I can earn from qualifying purchases.
3 Ways to Decorate
These cinderella ornaments can be used for more than just your Christmas tree! Here are a few ways you can use them to decorate your home:
Put them in your window. These Cinderella ornaments will brighten up your windows.
Hang one on the door. This ornament would make a great decoration for your door. Use it instead of a wreath.
Decorate your walls. If you don't want them hung on the Christmas tree, you can hang them up on the walls.
Supplies for Needed for Your Ornament
How To Make a Disney Cinderella Ornament
The first step in creating your Cinderella Mickey ears decoration is to download your free template.
Print out the cinderella template on the correct colored paper and cut out each piece ready for assembling.
Glue the different pieces of cardstock together and complete the Cinderella paper craft.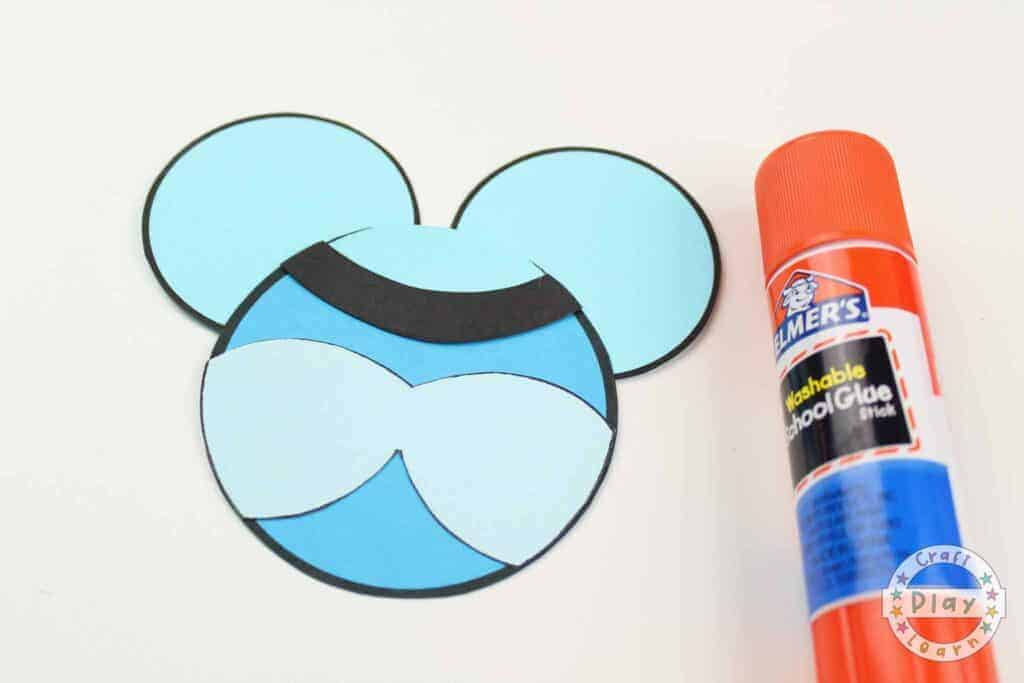 Once the Mickey craft is complete, your ready to add glitter. Place glue on the headpiece of Cinderella and the dress.
Sprinkle black glitter onto the tiara and silver glitter onto the Cinderella dress section.
The final step in your cinderella craft is to attached a string loop to the back of the Mickey head then you can hang the decoration on the tree or display with your other Disney themed decorations.
Enjoy this super cute Cinderella craft and have fun making these paper Mickey ears with the kids!
Download Your Disney Cinderella Template Here
Other Disney Themed Ornaments
If you and your kiddos are Disney fanatics, we have a lot more ornaments where this one came from. Check out all our Disney themed Christmas ornaments and make them all!
Sharing is caring! Pin this Disney Cinderella Ornament to Pinterest for others to enjoy!
Don't have time to do this craft now? Pin it to Pinterest so you can save it for later! I appreciate all shares and am grateful for your support!
About Angela Milnes
Angela Milnes is a Qualified Early Years Teacher who specialised in Preschool and Kindergarten teaching. She has a wealth of experience teaching young children and is passionate about kids crafts, preschool music and reading with kids. Don't forget to follow our fun crafts and creative ideas over on Facebook.