More than the presents under the tree, your kids are going to remember the time you spent with them. Making memories is far more valuable than any gift you could ever give them. One of my fondest memories as a child was making Christmas ornaments for the tree with my mom each year. If you want to add memories and build traditions, this Frozen Anna Christmas Ornament is a great place to start!
I am an Amazon Associate, I can earn from qualifying purchases.
Frozen Anna Christmas Ornament Supplies
This Anna Christmas Ornament comes together easily. So, you will only need a handful of supplies. If you don't have these supplies at home, click the links below to find everything you need on Amazon.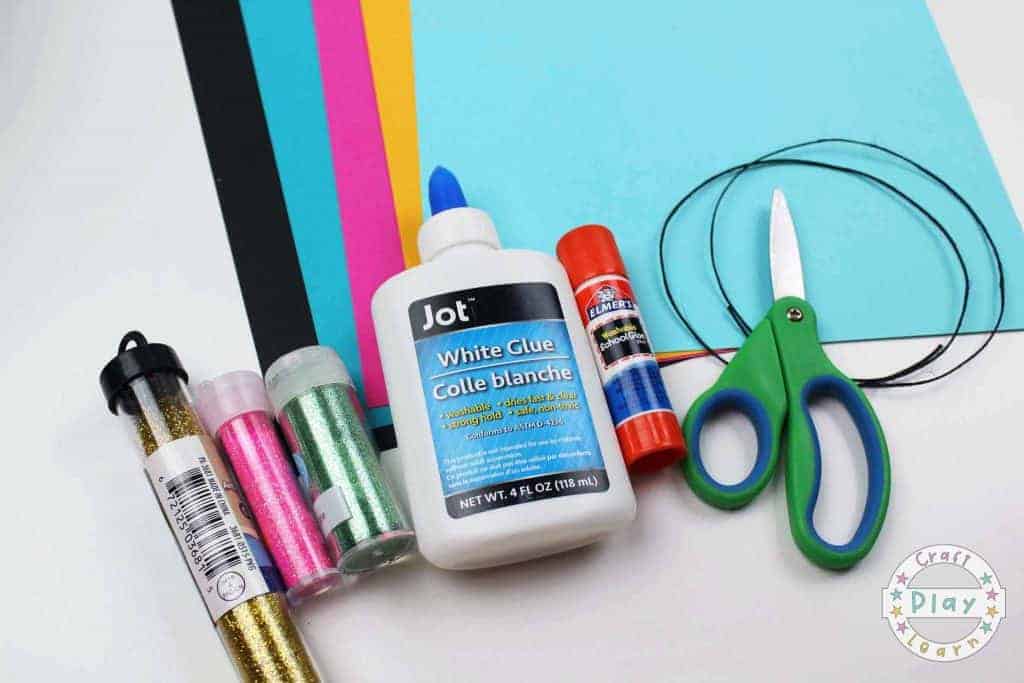 How to Make a Frozen Anna Christmas Ornament
This Frozen Anna Christmas ornament is a super simple craft that you can do with kids of all ages. Simply print the template and follow the directions to piece it together. This is a great way to help your littlest ones build those fine motor skills.
Step 1
Download and print out the Anna Mickey Head ornament template.
Step 2
Cut out the paper template and set aside.
Step 3
Glue the pieces together with a glue stick. Use the photos as a guide.
Then…..
Step 4
Add white school glue to her crown and the areas of her dress that you'd like to glitter.
Sprinkle on glitter and shake off the excess. Allow the glue to dry completely. Finish gluing the pieces of Anna together.
Step 5
Flip over the ornament and add a bit of white school glue to the back. Loop a piece of string or ribbon and glue in place. Allow the glue to dry completely.
Now that you are finished, hang the ornaments on the tree for everyone to enjoy! You can find the Elsa tutorial here!
You could also laminate this ornament for longer keep!
Download Your free Frozen Anna Template here.
This Frozen Anna ornament would go perfectly with some of our other Disney Mickey Ears ornaments such as our Olaf Christmas Ornament crafts or our Snow White DIY Mickey Ears Ornaments.
Busy now? Why not pin this fantastic resource for later? Pinning supports my blog and allows me to create more content to help little ones learn. I'm truly grateful for any social shares.
About Angela Milnes
Angela Milnes is a Qualified Early Years Teacher who specialised in Preschool and Kindergarten teaching. She has a wealth of experience teaching young children and is passionate about kids crafts, preschool music and reading with kids. Don't forget to follow our fun crafts and creative ideas over on Facebook.