Blue Tang Fish Art Project For Kids
Is your little one fascinated by fish and aquatic life? Or maybe you're getting him interested in them.
Whatever it is, this blue tang fish art project can really help boost his creativity and also help him learn more about the world under water.
So what are you waiting for? Go ahead and get started!
I am an Amazon Associate, I can earn from qualifying purchases.
How Long Do Blue Tangs Live?
The blue tang fish has a long live and can live up to 30 years.
Fun Facts About The Blue Tang Fish
The blue tang fishes are usually found near the clear waters of the coral reef.
They are herbivores, and can live for up to 30 years.
When babies, these fish are bright yellow in color.
These fish are normally harmless, but when faced with danger, they can raise sharp and venomous spines on both sides of their tails.
The famous 'Dory' from the movie 'Finding Nemo' is actually a blue tang fish.
Supplies Needed For This Blue Tang Fish Craft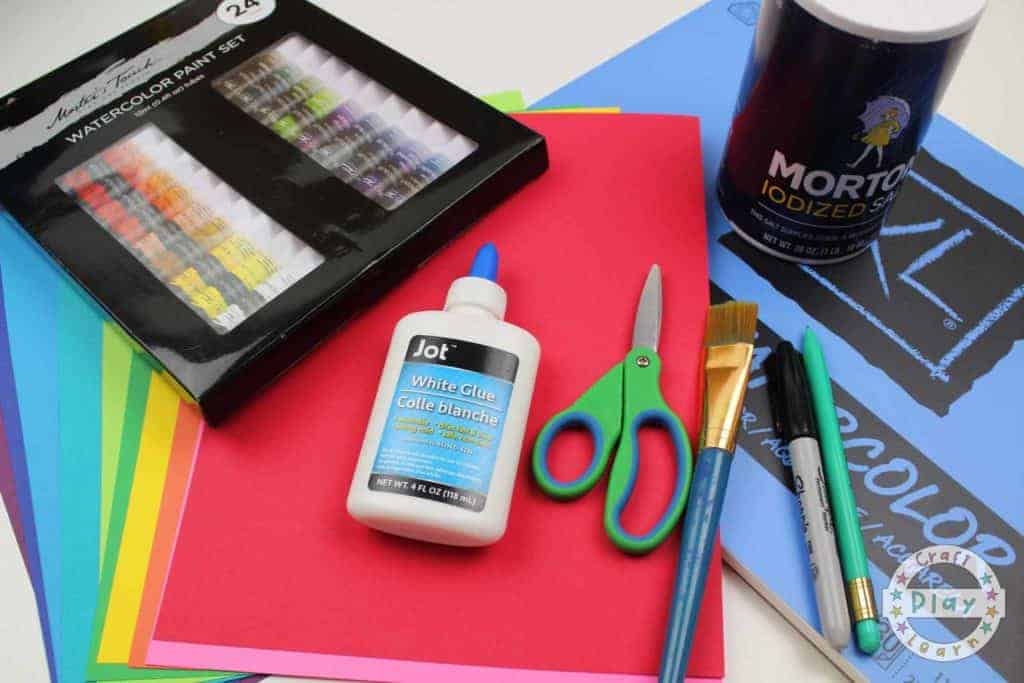 How To Create This Fish Paper Craft
Download and print out the Blue Tang fish template. Cut out and set aside.
Glue the pieces together using a glue stick or white school glue.

Cut small bits of white paper and add to the edges to create "shine" and give your dory fish more life.

Your blue tang fish is complete unless you would like to create the watercolor background.
You could also glue this fish to construction paper or print of white paper and color it in and repeat the steps above.
Start by downloading your Fish Template here. Also don't forget to introduce your little one to the fun ocean facts about the blue tang fish while you're at it.
More Fun Fish Crafts And Ocean Crafts
Got your little one fascinated enough with the world of fishes? Why not take it up a notch with these additional fish themed crafts and activities right here.
Busy now? Why not pin this fantastic resource for later? Pinning supports my blog and allows me to create more content to help little ones learn. I'm truly grateful for any social shares.
Angela Milnes is a Qualified Early Years Teacher who specialised in Preschool and Kindergarten teaching. She has a wealth of experience teaching young children and is passionate about kids crafts, preschool music and reading with kids. Don't forget to follow our fun crafts and creative ideas over on Facebook.