Art and craft projects are a fun way to keep your toddler busy, sharpen his motor skills and also help him learn so much. This jellyfish art project can be a great one for preschoolers, and can help them learn so much about yet another ocean animal.
To add to that, I've also included a short list of some of the best jellyfish facts that you could team up with this activity.
So go ahead and get started.
I am an Amazon Associate, I can earn from qualifying purchases.
Supplies Needed For This Jellyfish Craft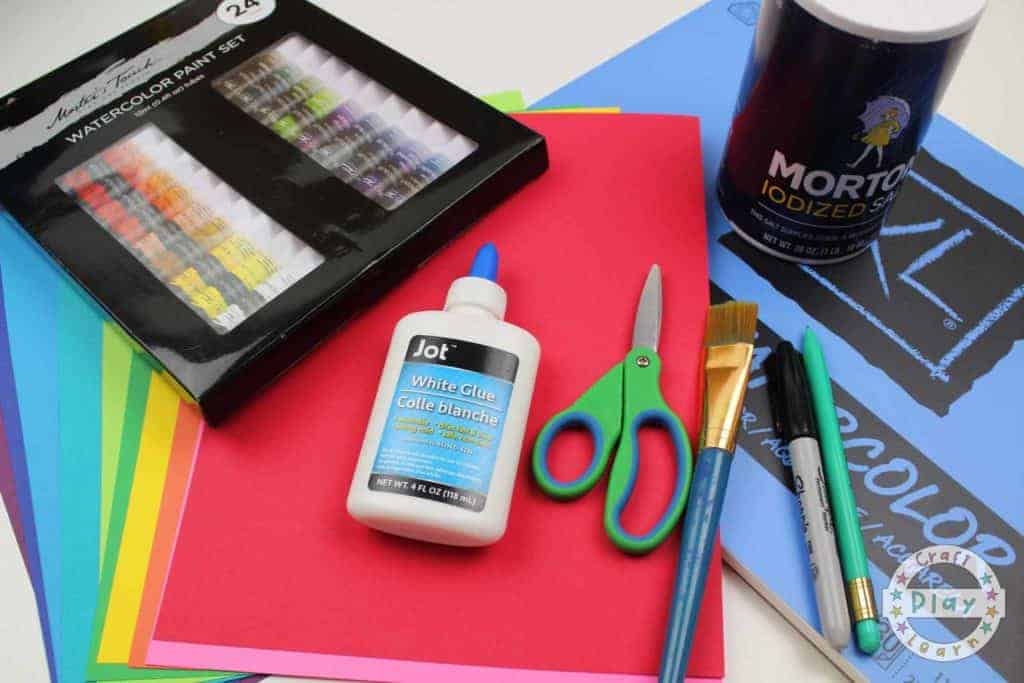 How To Create This Jellyfish ArtProject
Download and print out the Jellyfish craft template.
Cut out and set aside. Glue the pieces of the jellyfish template together using a glue stick or white school glue.

Cut small bits of white paper and add to the edges of the jellyfish legs create "shine" and give it more life.

Your jellyfish craft is done unless you would like to create the watercolor background.
You could also glue this fish to construction paper or print of white paper and color it in and repeat the steps above.
These would make wonderful bulletin board crafts. You could also print more than one jellyfish in various colors for a really fun look!
And as promised, here's the link to the free Jellyfish Template which you can go ahead, download and print. While your little one is busy with the project, you could also get him to understand these facts about jellyfish to make the best of his learning experience.
Fun Facts About Jellyfish
Jellyfish look like umbrellas.
They can be large, and even in bright colors.
Some jellyfish are transparent and almost invisible to the human eye.
They don't have brains.
Jellyfish use their tentacles to sting.
Some jellyfish can even glow in the dark.
More Fun Ocean Crafts
On the hunt for more ocean themed crafts and activities for your toddler? Here's a short list of some of my personal favorites.
Busy now? Why not pin this fantastic resource for later? Pinning supports my blog and allows me to create more content to help little ones learn. I'm truly grateful for any social shares.
Angela Milnes is a Qualified Early Years Teacher who specialised in Preschool and Kindergarten teaching. She has a wealth of experience teaching young children and is passionate about kids crafts, preschool music and reading with kids. Don't forget to follow our fun crafts and creative ideas over on Facebook.