Butterflies are amazing creatures and today we have a fantastic colourful butterfly craft to share with you here on Craft Play Learn. You'll find this paper butterfly card both fun and easy to create and we also have a video to give you a better visual of how to create this easy craft.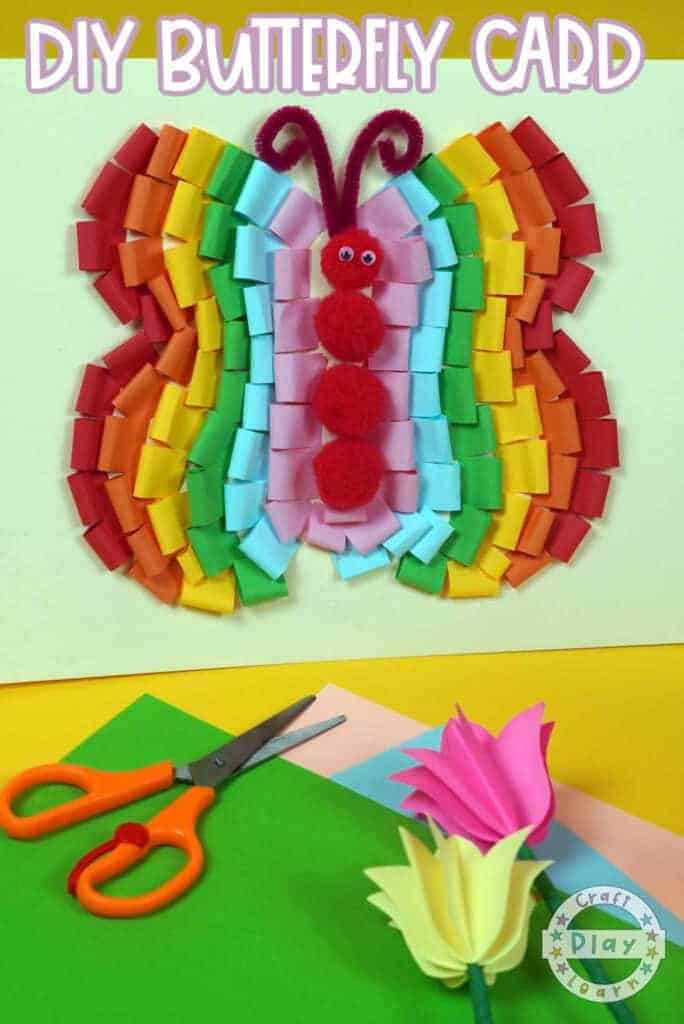 Easy Colorful Butterfly Craft
If you're kids love butterflies or you're teaching the little ones about insects and bugs then this fun bug craft is one you will love to create. Enjoy!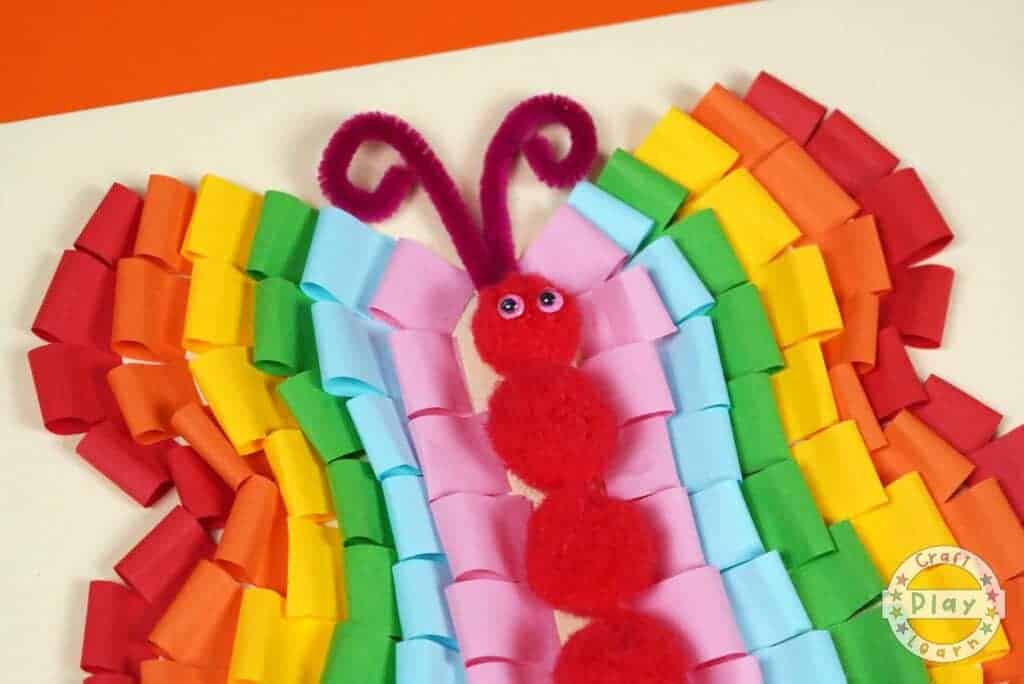 I am an Amazon Associate, I can earn from qualifying purchases.
Materials Needed For This Paper Butterfly Craft
How To Make This Colorful Butterfly Card
Step 1:
Draw the outline of the butterfly on a piece of paper.
Step 2:
Take 6 different pieces of colored paper and cut them into strips.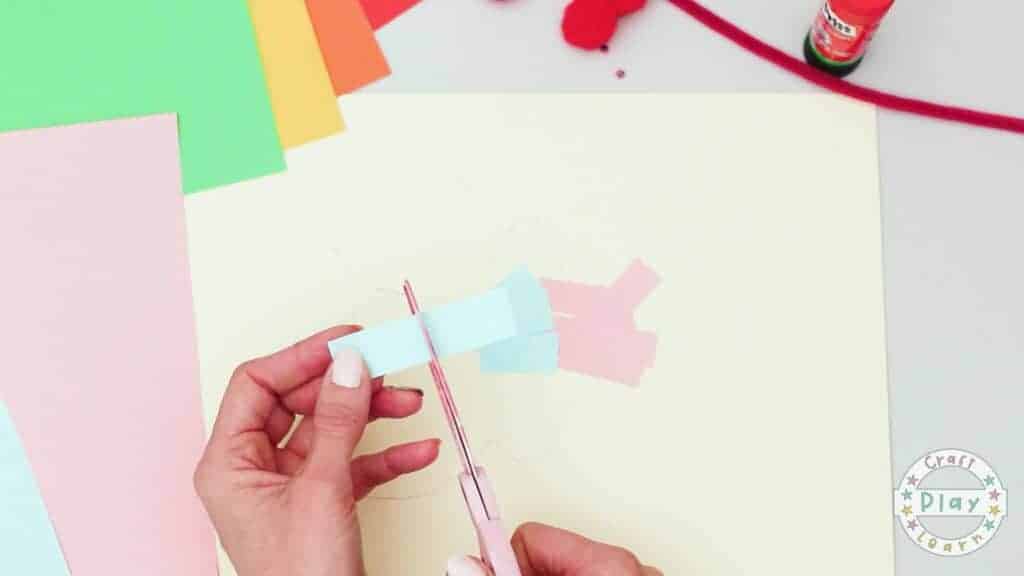 Step 3:
Cut the strips into many little rectangles. Approximately 16-20 strips for every color.
Step 4:
Fold it half and glue together the ends so that it should look like a drop.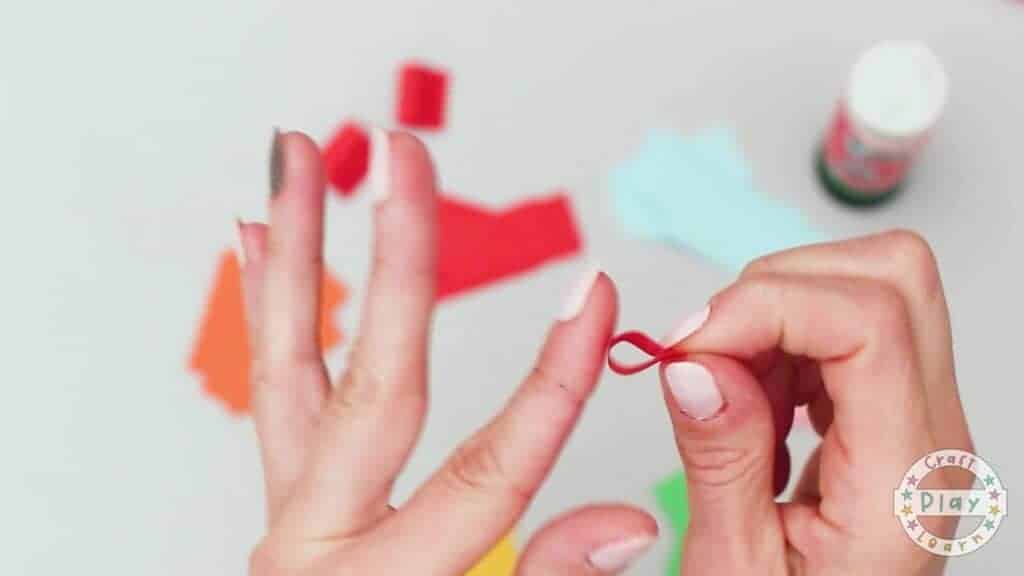 Step 5:
Glue the paper drops from the outside to the inside of the wings.
Use different colors for each row to create a rainbow effect.
Step 6:
Glue 4 pom poms in the middle under each other as the butterfly's body.
Step 7:
Take a pipe cleaner and cut two equal piece. Bend the top a little and glueit on the butterfly's head.
Step 8:
Glue the eyes on the head of your butterfly.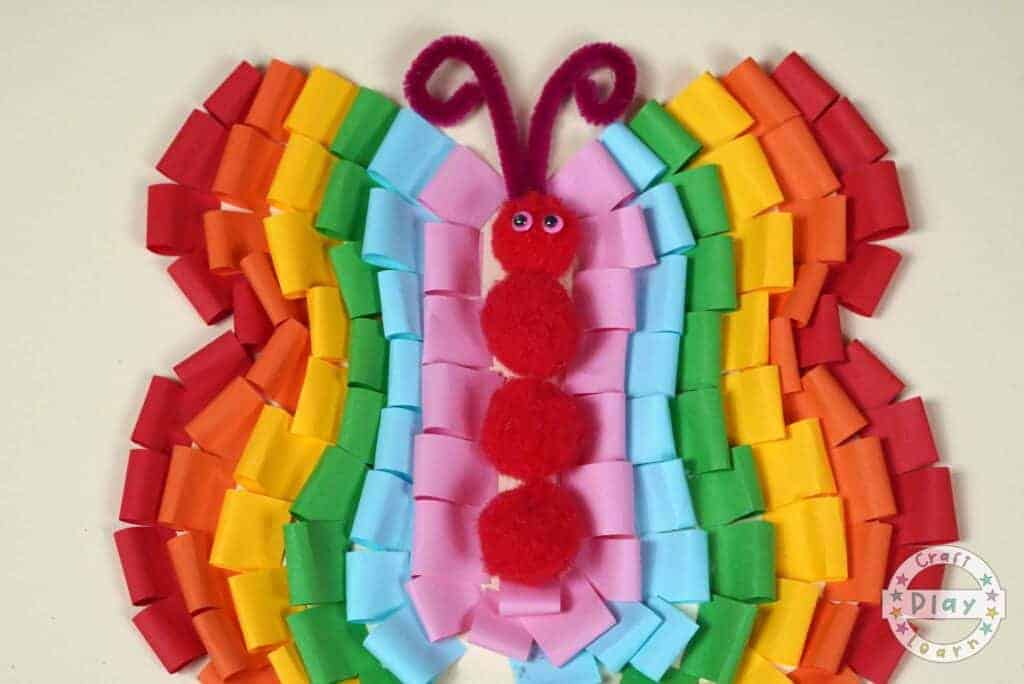 Your super cute rainbow butterfly card is complete and ready to enjoy.
You may also enjoy the following Butterfly themed posts!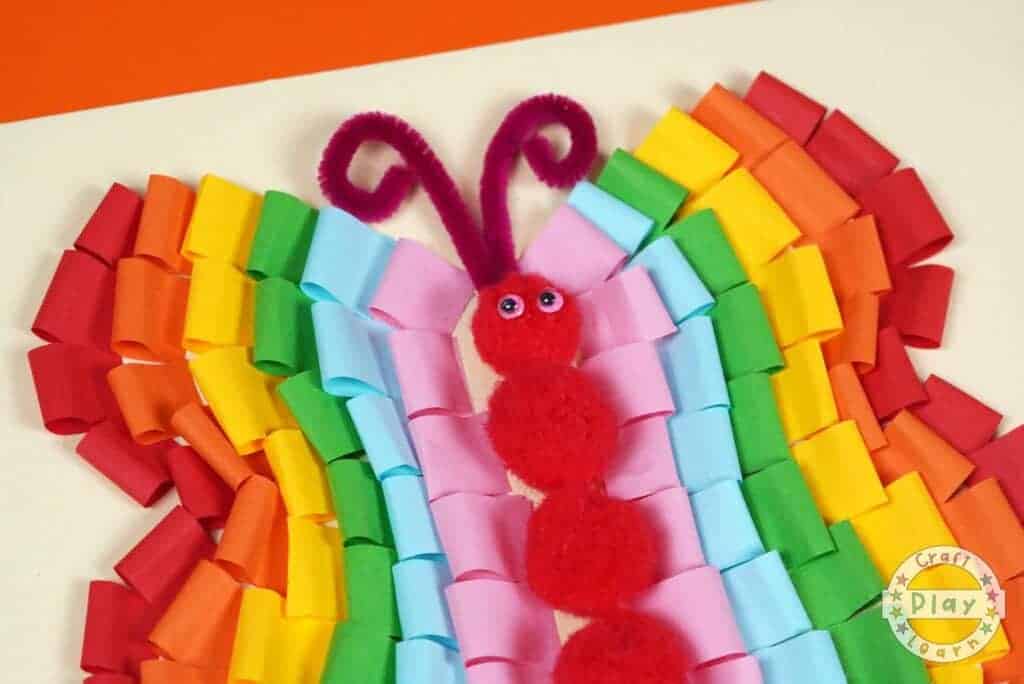 Busy now? Why not pin this fantastic resource for later? Pinning supports my blog and allows me to create more content to help little ones learn. I'm truly grateful for any social shares.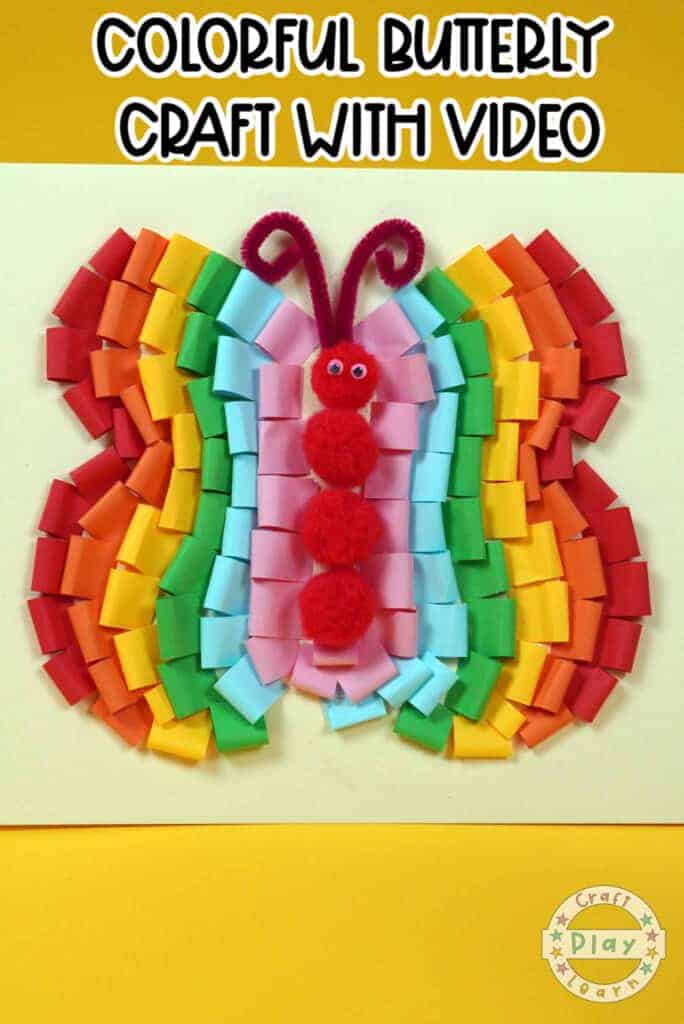 About Angela Milnes
Angela Milnes is a Qualified Early Years Teacher who specialised in Preschool and Kindergarten teaching. She has a wealth of experience teaching young children and is passionate about kids crafts, preschool music and reading with kids. Don't forget to follow our fun crafts and creative ideas over on Facebook.