The Seaturtle is a fascinating creature and this cute and easy sea turtle craft is a great fun ocean craft for the little ones to enjoy.
In fact, you don't need too many supplies to create this ocean turtle and this is one of five fantastic sea creatures you can make at home or in the preschool setting.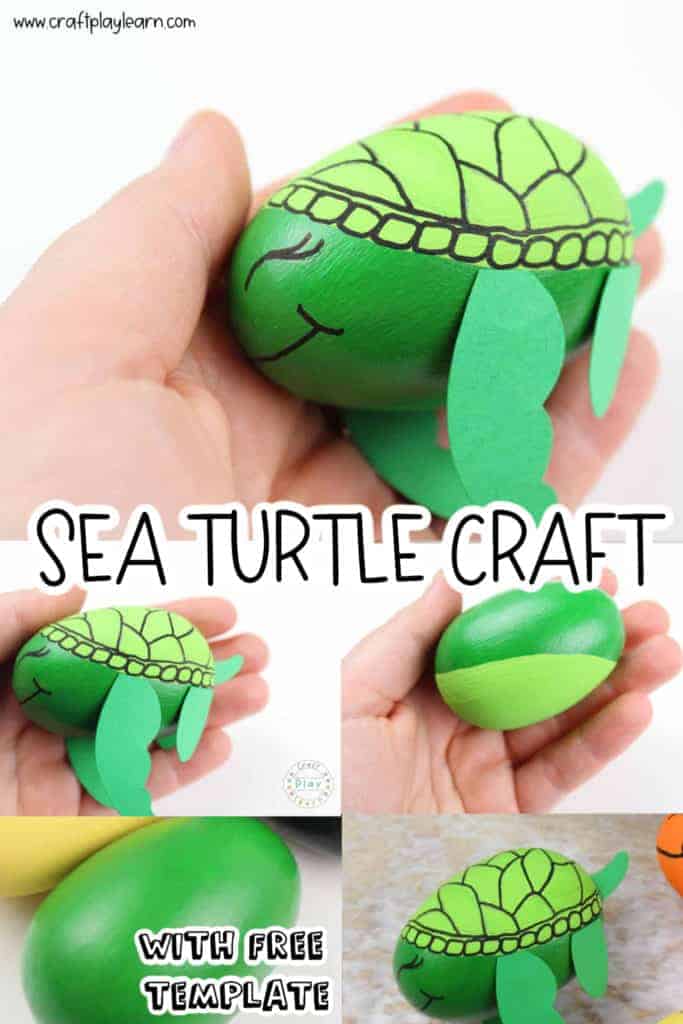 I am an Amazon Associate, I can earn from qualifying purchases.
Supplies For This Sea Turtle Craft
How To Make This Sea Turtle Craft
Begin by printing your sea turtle template. Trace and cut out the turtle legs and tale.
Next paint one wooden egg green. If you want to make a whole family of Sea turtles you will need to paint one egg per turtle.
Paint the belly of the turtle a lighter green. Allow the paint to dry completely.
Glue the cardstock flippers and tail onto the sea turtle.
Use a pencil to draw eyes onto the sea turtle.
Once you are satisfied with how they look, trace over the pencil with black marker or a black paint pen.
Use a black paint pen or marker to add detail to the turtles shell.
Draw a smile on the front of the turtle with black marker or a black paint pen. Your sea turtle craft is now complete. Enjoy!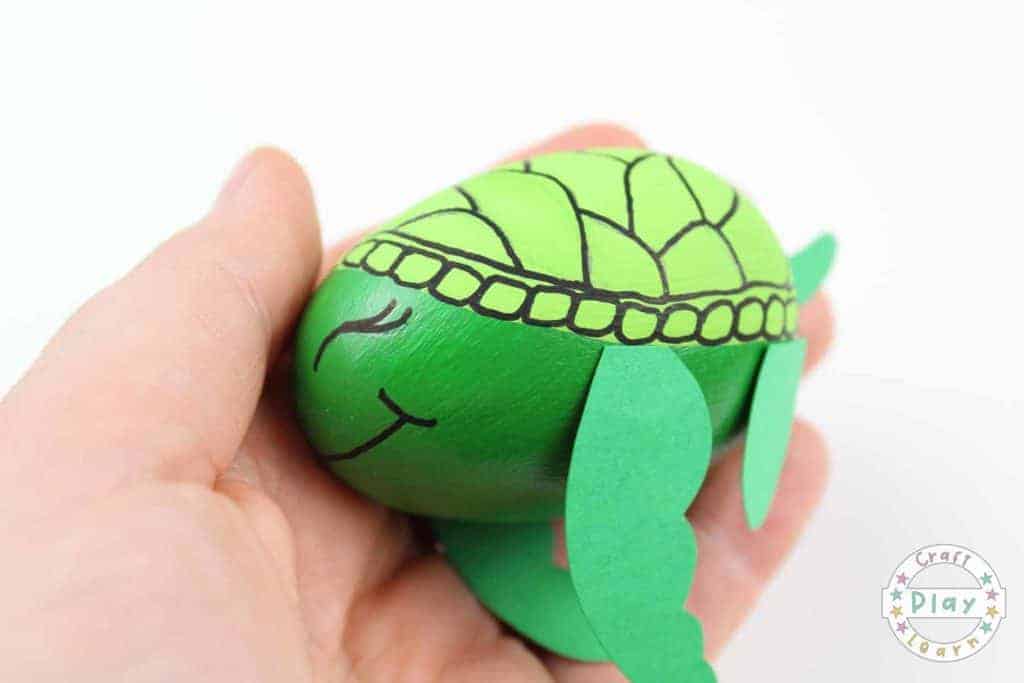 Visit the tutorials for all six ocean animal crafts here!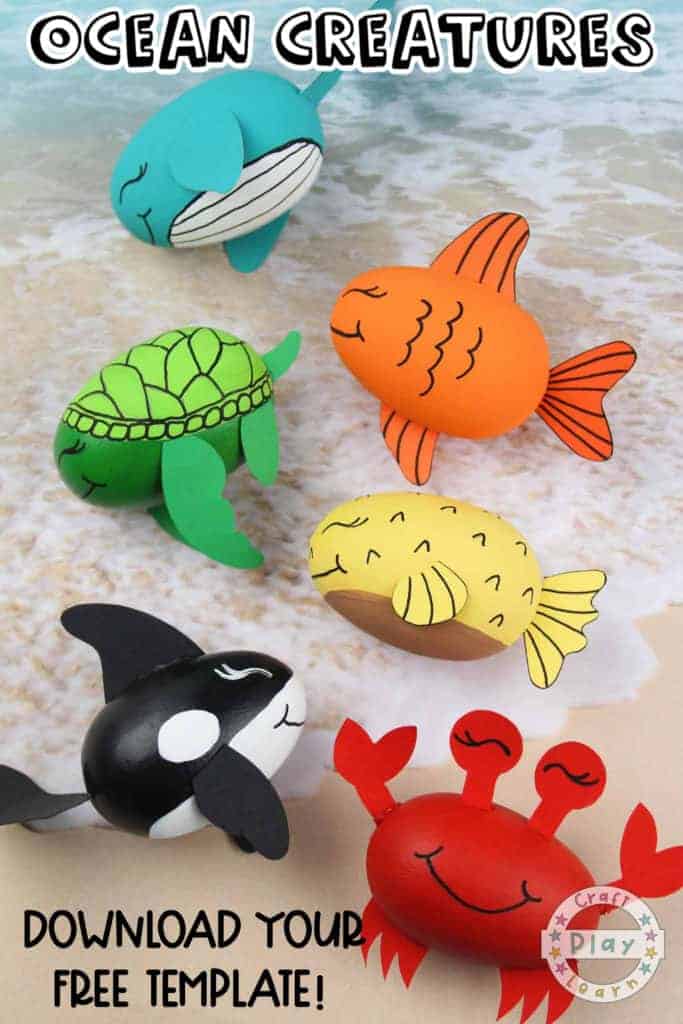 Download Your Free Ocean Craft Template Here!
Busy now? Why not pin this fantastic resource for later? Pinning supports my blog and allows me to create more content to help little ones learn. I'm truly grateful for any social shares.
About Angela Milnes
Angela Milnes is a Qualified Early Years Teacher who specialised in Preschool and Kindergarten teaching. She has a wealth of experience teaching young children and is passionate about kids crafts, preschool music and reading with kids. Don't forget to follow our fun crafts and creative ideas over on Facebook.