Most nursery rhymes and kids books introduce a lot of animals and life forms, and if what could be better than teaming it up with a fun craft activity to make things even more interesting and educative for your little one?
That's exactly what this easy crab craft for kids is aimed at. It is simple, needs just a bunch of supplies and a little time from your end, and can be a great way to get your little one busy in a constructive learning activity.
So what are you waiting for? Read on and get started on this crab craft.
I am an Amazon Associate, I can earn from qualifying purchases.
Supplies Needed For This Fun Crab Craft Project
If you have a printer at home and a few basic craft supplies, you're pretty much sorted when it comes to this crab craft for kids. Here's exactly what you'll need.
How To Make This Crab Wall Art Project
So this is how to make this super cute crab craft for preschoolers! Begin by downloading your crab template.
Next print off the crab printable using the suggested colors on the crab PDF page. Once printed, cut out the pieces, the crab eyes, crab claws and legs.
Assemble all the pieces together to create a super cute red crab. You can use different colors if you choose. Glue the crab together and your crab craft is complete.
Crab crafts for preschoolers can be fun and a great way to introduce children to the ocean theme or to teach about the beach or what lives under the sea.
What color crab will you make from your crab craft template?
Why Not Add A Watercolor Background To This Craft Art Project?
Now you don't have to stop there. Why not create a watercolor background for this crab art project or visit our other ocean creature templates to create a whole range of ocean sealife images.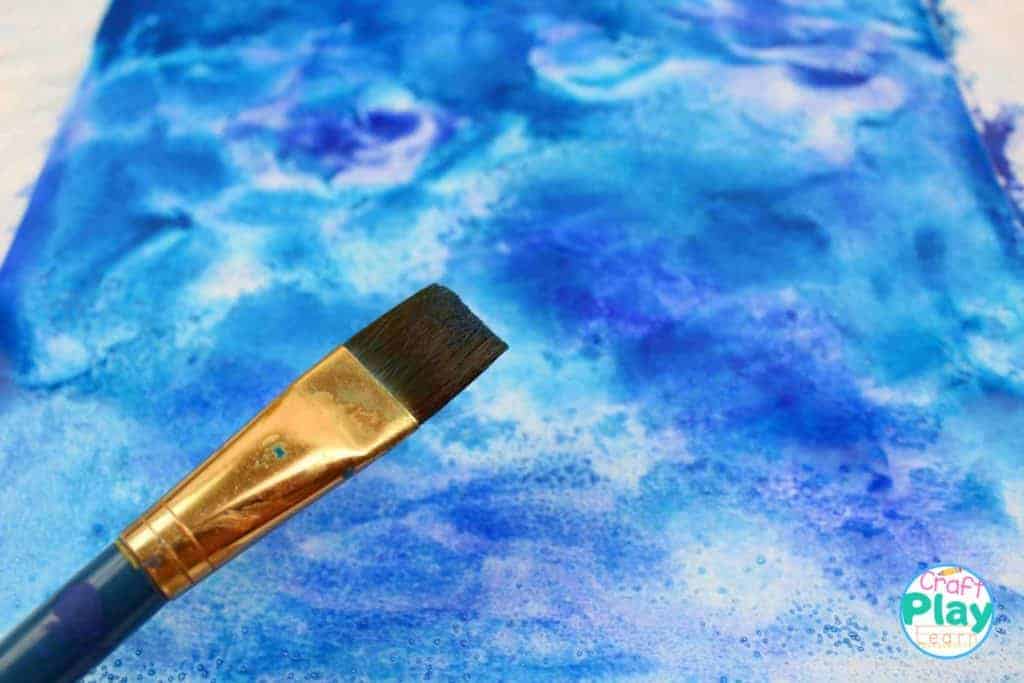 You can also download, cut out and glue bubbles onto your ocean craft project to add some extra flair!
Enjoy!
Fun Facts About Crabs
And while your little one is busy with this craft, you can also share some fun facts about crabs to make it an even more interesting experience.
There are more than 4500 types of crabs.
Crabs can walk and swim sideways.
Crabs are very old- they lived during the Jurassic period too.
The average life span of a crab is 3-4 years.
You can also check out some other similar interesting craft and activity ideas for your little one to enjoy. I've linked my favorite ones for you right here.
Don't forget to check out more ocean themed crafts here on Craft, Play Learn! We have plenty to choose from and I'm sure you will love them!
And as promised, here's a quick link for you to download and access the free crab craft printable right here. Time to get started momma!
You can also get the bubbles, starfish and many other craft templates by clicking these links! Make them a part of your little one's craft sessions to introduce him to some more aspects about the life in water.
Busy now? Why not pin this fantastic resource for later? Pinning supports my blog and allows me to create more content to help little ones learn. I'm truly grateful for any social shares.
About Angela Milnes
Angela Milnes is a Qualified Early Years Teacher who specialised in Preschool and Kindergarten teaching. She has a wealth of experience teaching young children and is passionate about kids crafts, preschool music and reading with kids. Don't forget to follow our fun crafts and creative ideas over on Facebook.