Sharks can be intimidating creatures, and if you're teaching your little one about them, why not do it with a craft project?
Get your little one started on this Great white shark craft project, which isn't just a great way to keep him busy, but also to help him learn.
Scroll down and get started on the project momma!
I am an Amazon Associate, I can earn from qualifying purchases.
Supplies Needed For This White Shark Craft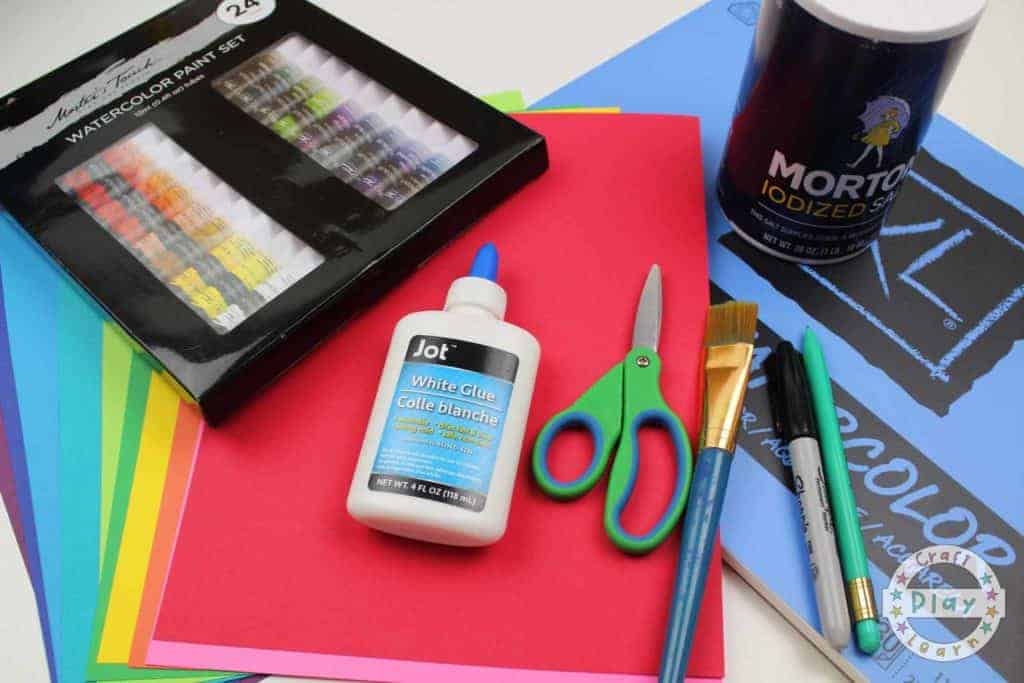 How To Make This White Shark Craft?
Download and print out the great white shark template. Cut out and set aside. Glue the pieces together using a glue stick or white school glue.
Cut small bits of white paper and add to the edges to create "shine" and give your Shark more life.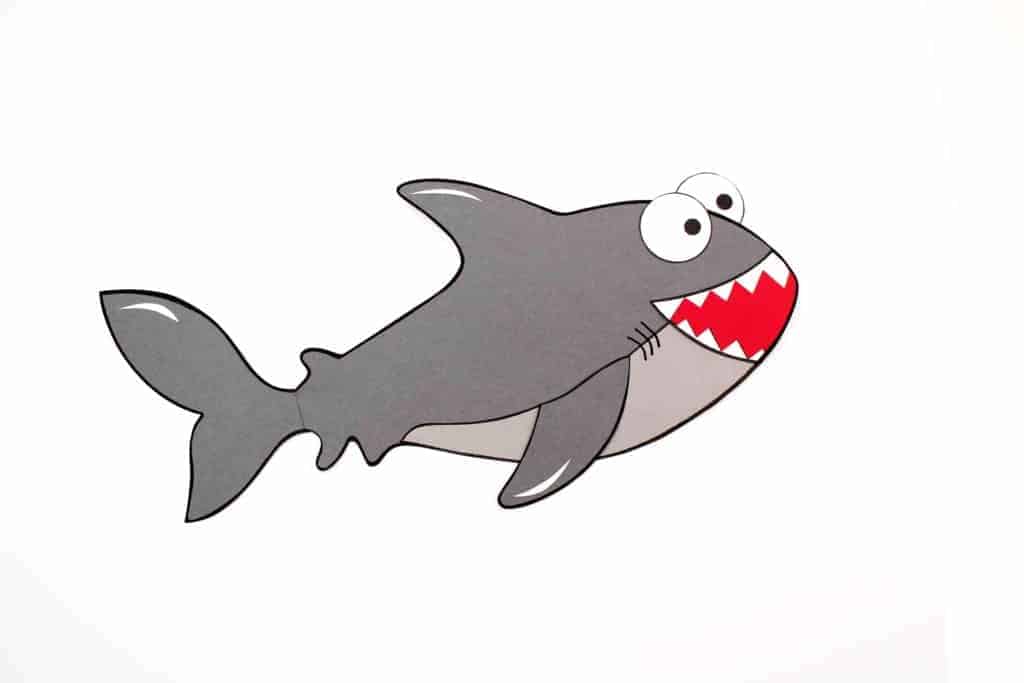 Your shark craft is done unless you would like to create the watercolor background.
You could also glue this shark to construction paper or print of white paper and color it in and repeat the steps above.
Your easy Shark craft is now complete with an ocean background.
Enjoy this super fun Shark craft idea for kids.
Start by downloading the free Shark Template here. Now, team it up with these interesting facts about the Great white shark to make it an even more educative and informative experience.
Facts About The Great White Shark
The Great white sharks are the largest predatory fishes (fishes that eat other fish) on the planet.
They are usually grey in color, and have a white belly.
They have upto 300 sharp, triangle shaped teeth.
They usually eat smaller fish and rays.
The Great white sharks have a very strong sense of smell.
Did your little one enjoy this Great white shark craft project? Why not offer him some more? Here are some other related cool projects to try.
Busy now? Why not pin this fantastic resource for later? Pinning supports my blog and allows me to create more content to help little ones learn. I'm truly grateful for any social shares.
Angela Milnes is a Qualified Early Years Teacher who specialised in Preschool and Kindergarten teaching. She has a wealth of experience teaching young children and is passionate about kids crafts, preschool music and reading with kids. Don't forget to follow our fun crafts and creative ideas over on Facebook.