Got a bunch of extra popsicle sticks lying around? Why not make use of them for a fun craft activity?
These Rudolph decorations are super easy to make, and are perfect for Christmas time, or whenever you're teaching your toddler about different holidays.
Scroll down and keep reading to discover how to give it a shot!
I am an Amazon Associate, I can earn from qualifying purchases.
Supplies Needed For This Rudolf Craft
How To Make This Easy Reindeer Craft
Glue 3 popsicle sticks together.
Paint the popsicle sticks brown and allow the paint to dry completely.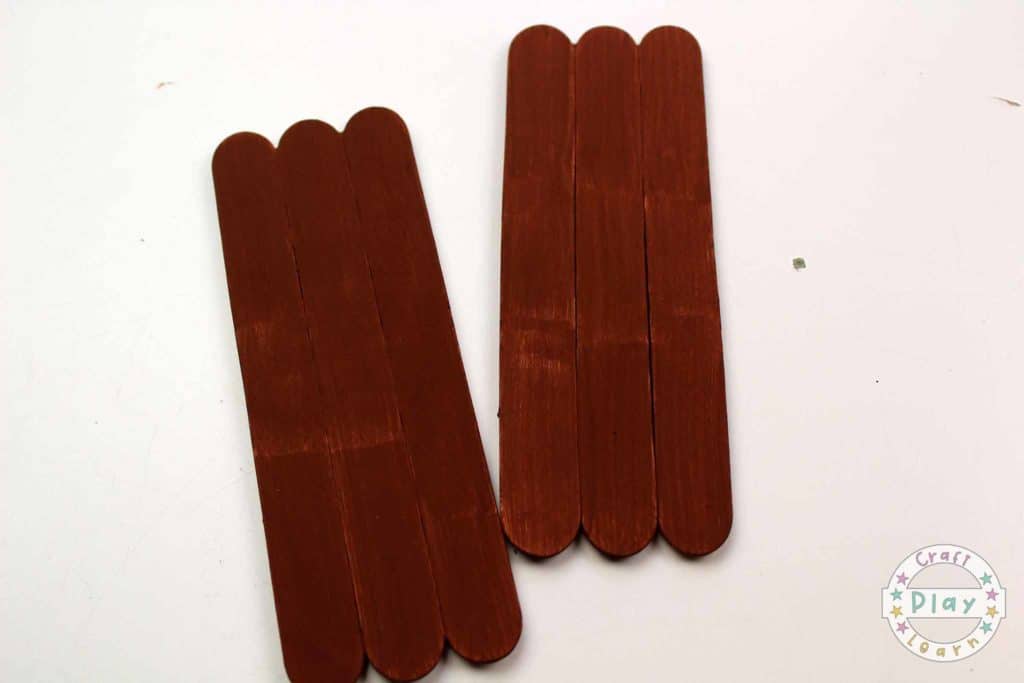 Wrap the popsicle sticks with brown string or yarn until no popsicle stick area is showing.
Cut shapes from the glitter foam to create a collar and nose and then glue in place.
Glue mini bells under the collar.
Glue googly eyes onto the reindeer above the nose.
Paint six mini popsicle sticks and glue three together to create horns.
Glue the horns behind the ornament.
Loop a ribbon or decorative string and glue onto the back of the ornament.
Did your little one enjoy working on these Rudolph decorations? Why not take it up a notch with some more fun Christmas themed activities? Here's a short list of some of the best!
Busy now? Why not pin this fantastic resource for later? Pinning supports my blog and allows me to create more content to help little ones learn. I'm truly grateful for any social shares.
About Angela Milnes
Angela Milnes is a Qualified Early Years Teacher who specialised in Preschool and Kindergarten teaching. She has a wealth of experience teaching young children and is passionate about kids crafts, preschool music and reading with kids. Don't forget to follow our fun crafts and creative ideas over on Facebook.